When it comes to our pets, product safety is a huge issue. I've talked about the  recalls of toys made in China that were a major inspiration in my challenge to find products made in USA. Around this same time a massive recall of dog food and treats was announced after pets were becoming sickened. The culprit was found to be a manufacturer in China that was illegally adding melamine, typically used as in plastics and fertilizer, to the food to increase it's protein content inexpensively.
Luckily, there is no short supply of pet products made in the USA.  I present you with a list of American made dog collars, beds, treats and toys. Now you can feel even better about spoiling your pooches – I know I do!
Strong and sturdy dog gear from Skookum Dog, including dog beds, leashes, toys and duffles, is made in Seattle, Washington.
Nearly all Nylabone products are made in USA (look for the flag-waving lab on the packaging!) My two dogs are devoted Nylabone fans.
Poochie Pets expressive dog collars and leases are all proudly made in USA.
My dogs are big fans of these natural dog treats.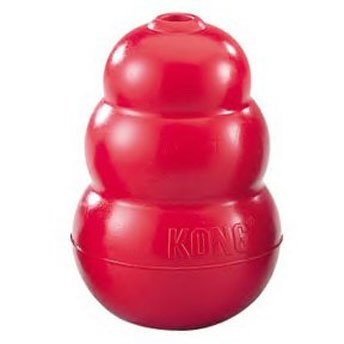 Kongs are a staple favorite dog toy that also happen to be American made!
American Digs is the first line of dog apparel and accessories completely made in the USA. Check out the dog puffer coat and polo shirt my dogs have.
Fully licensed MLB baseball team logo tags, collars and leashes, all made in USA.
 Places to Find American Made Dog Supplies Online (listings with an * do not carry all made in USA products):
American Digs – dog apparel and accessories
Cloudstar – natural dog treats
Crypton – dog beds and accessories
Jake's Dog House – pet collars/leashes, toys, accessories*
KONG – dog toys
Nylabone – toys and treats*
Pet Frenzy – pet beds, ramps and doors*
Wagatha's – treats
West Paw – pet toys
Wysong – pet food made in USA
Zelda's Song – dog collars and jewelry for owners
Do you worry about the safety of the products you use for your dog? Do you check the label for country of origin when making a purchasing decision? What made in USA dog products have you come across? Share your finds and recommendations below!